Welcome to Prosthodontic Associates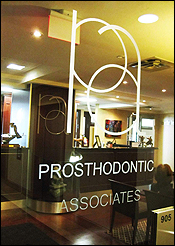 If your smile needs improvement, visit our Midtown Toronto Dentists. Your smile is our specialty! Our team of certified prosthodontic, periodontic and endodontic specialists provides our patients with comprehensive, customized treatment plans, tailored precisely to your unique dental needs which include dental implants, bridges, periodontal care and root canal therapy (For a full list visit our Services page.)

Prosthodontic Associates also boasts an in-house, full service dental laboratory, where our skilled technologists and technicians create the prosthetics that complete your smile. At Prosthodontic Associates, we operate quickly and effectively and are always willing to customize treatments according to the needs of our patients. We also offer expedited services for those on-the-go and overnight accommodations for more complex procedures.

Please do not hesitate to contact our office for more information. Our Midtown Toronto Dentists would love to hear from you.


Here at PA we take great pride in what we do and who we are! All the divisions work together to deliver the best possible experience to not only our patients but also our colleagues, friends and the PA Team as a whole. It is our sense of pride as well as passion and enthusiasm for all our individual roles at PA, that have prompted the idea of creating a PA Documentary!

We worked with a professional film crew to create a short video featuring individual team member interviews, photographs and candid shots of PA and it's daily operations. It is our intent that through watching the video, you will learn a little more about us not only individually but also as a team. We hope you enjoy this short film we have created for you as much as we enjoyed making it!

The PA Team.
With advanced specialty training, our Midtown Toronto Dentists create optimal oral health – both functionally and esthetically.

Advanced training provides prosthodontists with skill and expertise to offer procedures and techniques including bridges, crowns , dental implants , missing tooth replacements , dentures and veneers.

A prosthodontist also understand patient's unique needs such as cleft palates, oral cancer reconstructions, TMD, TMJ or other jaw problems, traumatic injuries as well as snoring and sleep apnea appliances.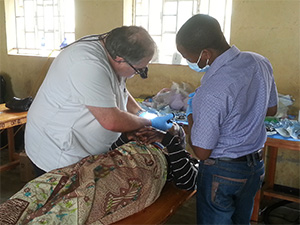 Prosthodontic Associates is involved with a number of non-profit initiatives to help those less fortunate within our community as well as abroad. To learn more about PA's missions click here